Barbara Kornas, Retired Teacher and Donor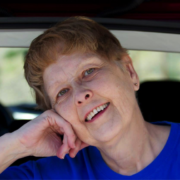 I am committed to promoting the ideas and ideals of Courage work to anyone I can. Giving is a part of me that I can use to support others in their search for the courage to be authentic. To have their soul and their role be coherent. It's because I found this work to be crucial to my growth and 'becoming' as the teacher I am, and as the self I am.
When I first read "The Courage to Teach" in 2003, I thought….wow, this makes so much sense to me. I took two courses through The Heritage Institute that supported the ideas that Parker Palmer expressed through his book. Those courses whetted my appetite and fed my soul…I wanted more.
Then, I attended a Courage to Teach retreat series in 2004-2006. I was little more than halfway through my teaching career. The experience changed my life. I had often felt like it wasn't enough, I wasn't enough, good enough…as a teacher. I had always been authentic in my personal and professional life, but through Courage to Teach, I finally felt deeply validated as a teacher, or yes, even as a person. Even more, strangely enough…I also validated myself….which is more important. I no longer needed to stand alone. There is community of like-minded, and like-souled people walking with me.
The work of Courage & Renewal must continue. It has value beyond the courses, beyond the professions of the attendees. It is of tremendous value to the future of the world. There need to be more people equipped with these practices.
I mean to use my sources and resources to support this work. It's for the future, not just for teaching, but any "giving" profession. To have your career be successful and feed your soul at the same time…that is the epitome of living a full life.
This is my way of picking up my marbles and taking them on the road, a road to help others on their own road.
Loie Lenarz, Facilitator and Board Member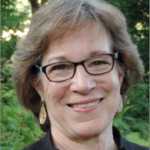 Our will supports our young adult children not just financially, but also in becoming mature adults. It also supports several cherished organizations, among them the Center for Courage & Renewal.
A few years ago my husband Bob had developed a chronic condition that made our mortality something we couldn't ignore. After Bob's diagnosis, we had the chance to meet with a values-based estate planner. We had a will at that time, but it needed to be revised because our children were now adults.
The process of creating a values-based estate plan means looking closely at what your life values are, especially as they pertain to your wealth. There were many questions we considered that helped us clarify what we wanted to be able to do for our children.
They also helped us gain clarity about how we wanted to support other individuals and organizations through any assets that we left behind once we die. In fact, we also gained clarity about who and what we want to support while we're still alive and well!
And thankfully, Bob's health condition has quieted since we first revised our will.
Joyce and Dick McFarland, Volunteers and Donors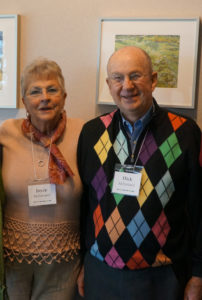 There are no better friends of the Center for Courage & Renewal than Joyce and Dick McFarland, so making a legacy gift to the Center is a natural part of their philanthropy. Says Joyce, "Courage & Renewal deeply supports my spiritual practice. It's so important to me and my kids and the people I care about."
Joyce and Dick understand how important legacy gifts are to the organizations they care about. Says Dick, "My whole life I wanted to make a difference. When I'm gone, I'd love my tombstone to say, 'He made a difference.' Courage & Renewal makes a real difference. Both Joyce and I want to do the best we can to make sure it will go on for a very long time. That's a really good feeling."
Joyce wholeheartedly agrees, "I have great gratitude for a values oriented program that reaches so many people in different groups and from different vocations. It's a respectful process that really works. We learned the values of integrity, respect, responsibility and compassion from our parents. These values are supported by Courage & Renewal. We've learned to stand in the Tragic Gap, not solving everything, but making progress day by day."
Estrus Tucker, Facilitator and Board Member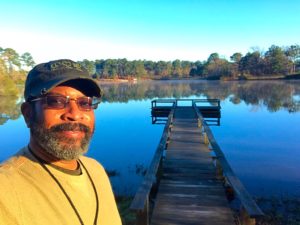 My legacy gift is inspired by the friendship, vision and work of the Center for Courage & Renewal, Parker Palmer and the global Collaboration of Facilitators and Practitioners. As a longtime Center for Courage & Renewal facilitator, board member, faculty, coach and advocate, I am inspired to support the advancement of our mission in ways and in places unimagined, in service of a world that works for all. A legacy gift to the Center for Courage & Renewal is one of the most hopeful ways I can pass the love forward.
I lead and live in the grace and love of my mother, Dora Lee Hillary Tucker Ray. My life echoes the sentiment of Abraham Lincoln, "All that I am, or hope to be, I owe to my angel mother." In his 2004 book "Dreams from My Father," President Barack Obama wrote that his mother's lessons on the power of love have been the guiding forces in his life and served as pillars for accomplishing his achievements. The power of love is my mother's living legacy that was passed to those of us who love her.
My first invitation to learn about Courage & Renewal came shortly after my mother's death, November 18th, 1997. The unimaginable grief simplified my commitments, clarified my values and opened my availability and my heart to the life changing principles, practices and culture of an ever growing, dynamic community of phenomenal practitioners. In essence, Courage & Renewal embodies for me the passing forward of my mother's love.
In Circles of Trust all over the world, I've come to know and appreciate the value of courage born of love, friendship and community. I am humbled by our living principles and practices aligned with love of neighbor, love of the enemy, and particularly in today's social political climate, love of the other. Love is the safest space for the human heart. Love is the ultimate touchstone. Love is the perennial habit of the heart. Love is the honor the soul yearns for.